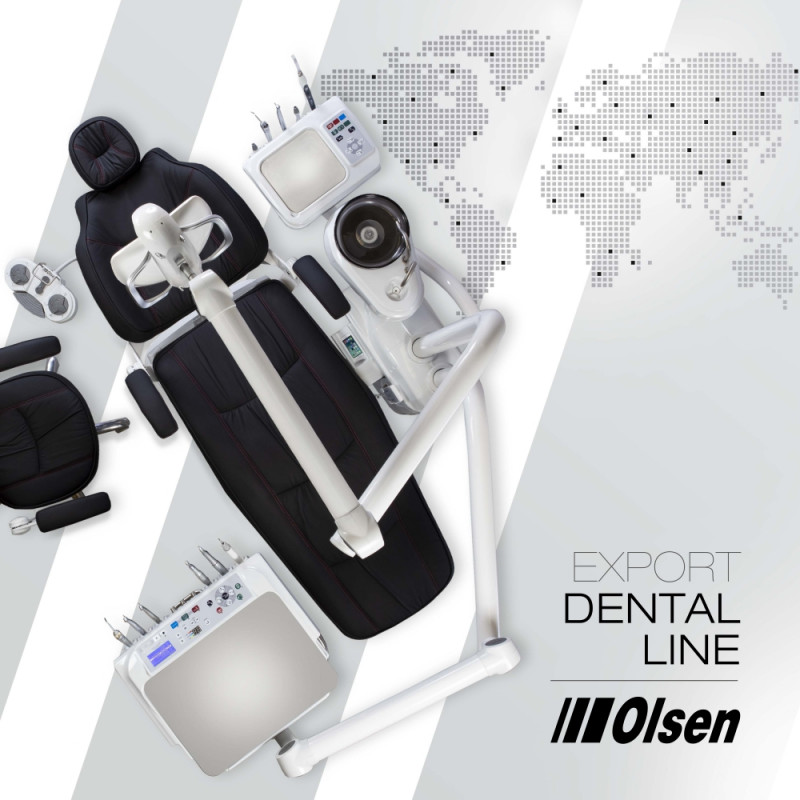 Cevi Med Inc. is partnering with Olsen Industry to distribute their product line here in the USA. Olsen Industry provides a product that is made with great craftsmanship.  Their slogan of "Equipment Built to Last" caught the eye of our CEO Simon Cortes. Simon knows a few things about a well built chair, or an extremely low quality chair. Having created a career out of refurbishing medical equipment, Simon knows that the industry has always lacked a well built chair at the price of a refurbished chair. Not anymore!  Now with the Olsen product line we can offer our customers a NEW  alternative.  
Over the years we have thrown away 100s of foreign chairs that are cheaply made that our customers ask us to remove when we install their new chairs. We have seen how these chairs are built and assembled. Olsen quality and parts are superior to many chairs in the industry. Their chairs are built with electric motors by Bosch and are made of steel frame with hard plastic covers. They are finished in a beautiful White gloss paint that will shine for many years to come.
We are proud to be adding Olsen to our catalog.  We will stock these products in our facilities, and we will also be providing the inside delivery with our trucks all over the USA. Please feel free to contact us with any questions or concerns you might have. We look forward to hearing from you, and to prove to you that Olsen has the procedure chair you are looking for.
Why Olsen
OUR STORY
The daring of a young entrepreneur started Olsen S.A. His greatest encouragement was the words of his former manager who said: "if you have so many ideas, set up your own factory!". This was exactly what Cesar Augusto Olsen did on August 4, 1978. The acquired know-how as a dental technician plus his unique ideas along with doses of courage and daring were the main drivers in the creation of a genuine industry Brazilian
Olsen was born and grew up in the dental universe. In the 90s, aware of its industrial expertise, it launched the medical line, based on the same concepts that had already been established in dentistry: quality, durability and innovation.
The commitment to innovation is part of Olsen, especially for the culture, identification and perpetuation of values that are disseminated in the factory and portrayed in all products.
More than 40 years consolidated in Brazil, breaking new territory and already present in more than 100 countries. Being part of people's health and the day-to-day work of thousands of professionals around the planet makes us aware that our commitment goes beyond the production of medical and medical equipment, through partnerships and long-lasting relationships.